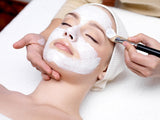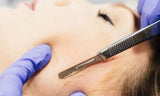 Conklin Clinics
Conklin Clinics Memberships
Become a Platinum Member at Conklin Clinics and enjoy monthly perks and special discounts all year round. Feel like a true VIP at Conklin Clinics. 
1 Hydrafacial per month ($161 Value)
1 Dermaplane per month ($63 Value)
15% off all services and products
Quarterly Giveaways
Exclusive Monthly Perks
Member Events
Special Event Pricing
Our Basic Membership at Conklin Clinics provides a light pampering each month.
1 Signature Facial per month ($109 value)

1 Dermaplane per month ($63 value)

5% off all services and products