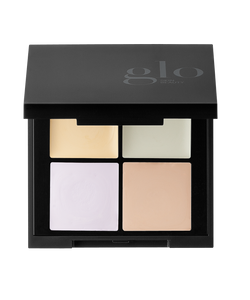 Corrective Camouflage Kit
This sheer, easy-to-apply formulation expertly neutralizes and conceals skin discolorations. Corrective Camouflage Kit is the ideal color correcting quad for post-procedural concealing.
Use yellow to cancel mild redness, pink skin, and black, blue, and purple bruises. Use mint to cancel severe redness from blemishes, scars, port wine stains and rosacea. Use lavender to cancel yellow, gray, and green bruises, and brighten sallow complexions. And use neutral to cancel general skin imperfections, dark under eye circles and hyperpigmentation.